Welcome. ︎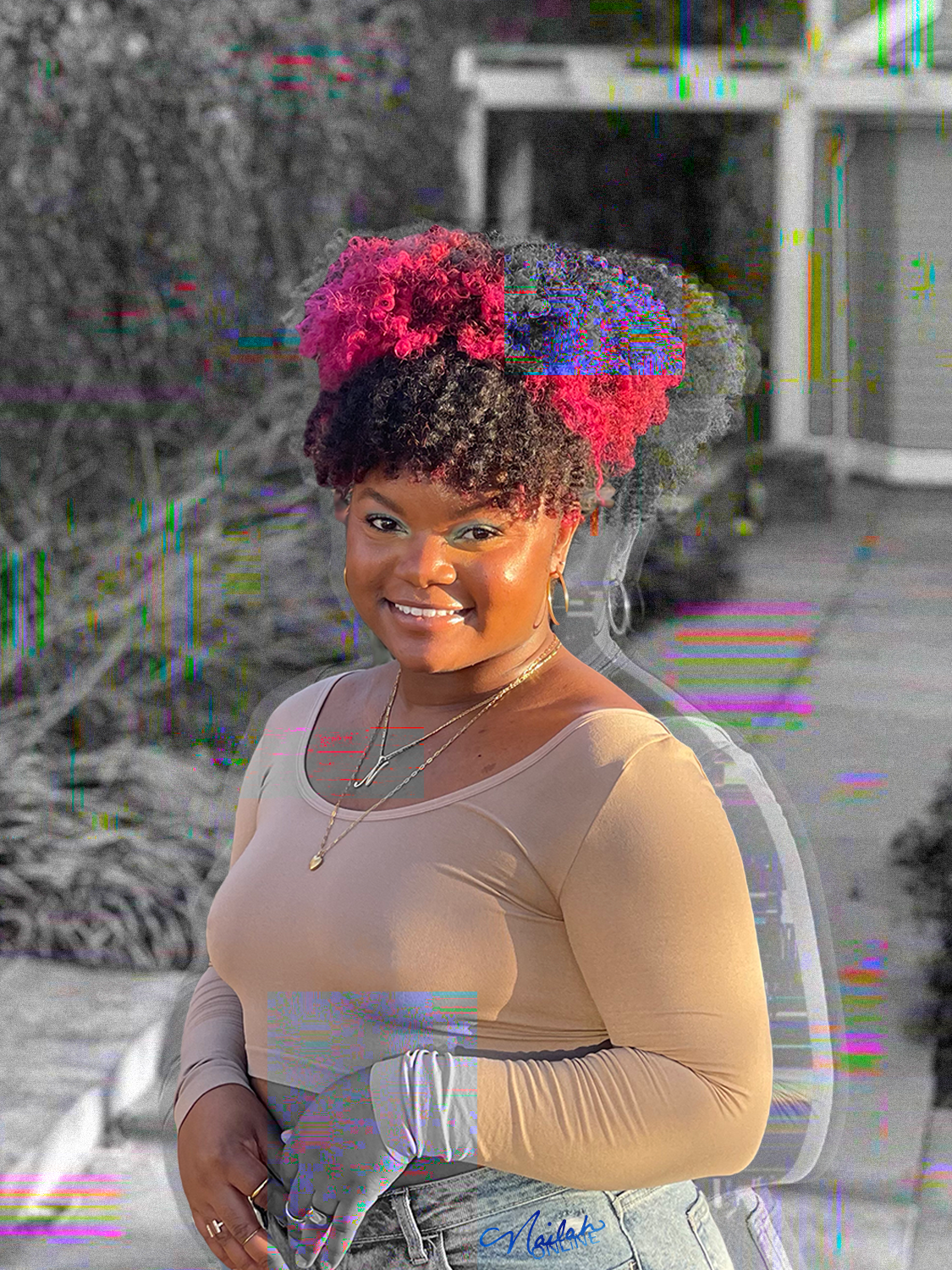 NaiLAH GolDeN
contact me:

nailah@nailah.online
resume is available upon request.
INSTAGRAM: @nAILAH.ONLINE
My name is Nailah (pronounced "nah-lah").
I'm a digital media artist, lover of cyberspace, the mind behind Trapfuturism™... all of the above and more.
I'm currently freelance, and a recent graduate of RISD (Rhode Island School of Design), where I received degrees in Graphic Design and Computation, Tech + Culture.
My inspirations include Internet culture (especially as relates to Black pop culture), the online world as a whole, and the aesthetics + possibilities of our future as humans in the digital age.
With experience and studies in the realm of brand identity and social media graphics, I have most recently ventured into the realm of creative coding and web design.
Moving forward, I'm passionate about creating space for and contributing to the spaces made within digital-virtual worlds for underrepresented communities.
Feel free to reach out in my
DM's
or by email to chat.