Trapfuturism™ Festival bRANDING (2019)

An extension of the
Trapfuturism™ Campaign
for my Fall 2019 Type III Class. The assignment was to brand a festival of our choice including a book and posters and whatever assets we wanted further than that. Focusing on Chicago hoods like the one I grew up in and call home, I wanted to create a brand identity for a festival incorporating cool tech things that I believe will exist in these communities in the future, like hologram concerts and videogame tournaments. As for rapper Chief Keef, Chicago native and trap culture icon, this is exactly the sort of thing to fit his aesthetic.
[ Link to full booklet here ]
I made Keef (b. Keith Farelle Cozart) the poster boy for Trapfuturism™'s first phase because I was inspired by the progression of his life to depict what the movement is and the communities it represents.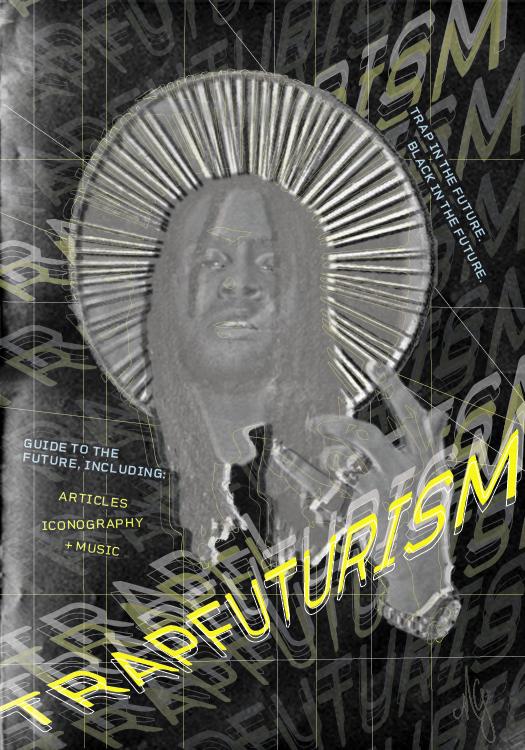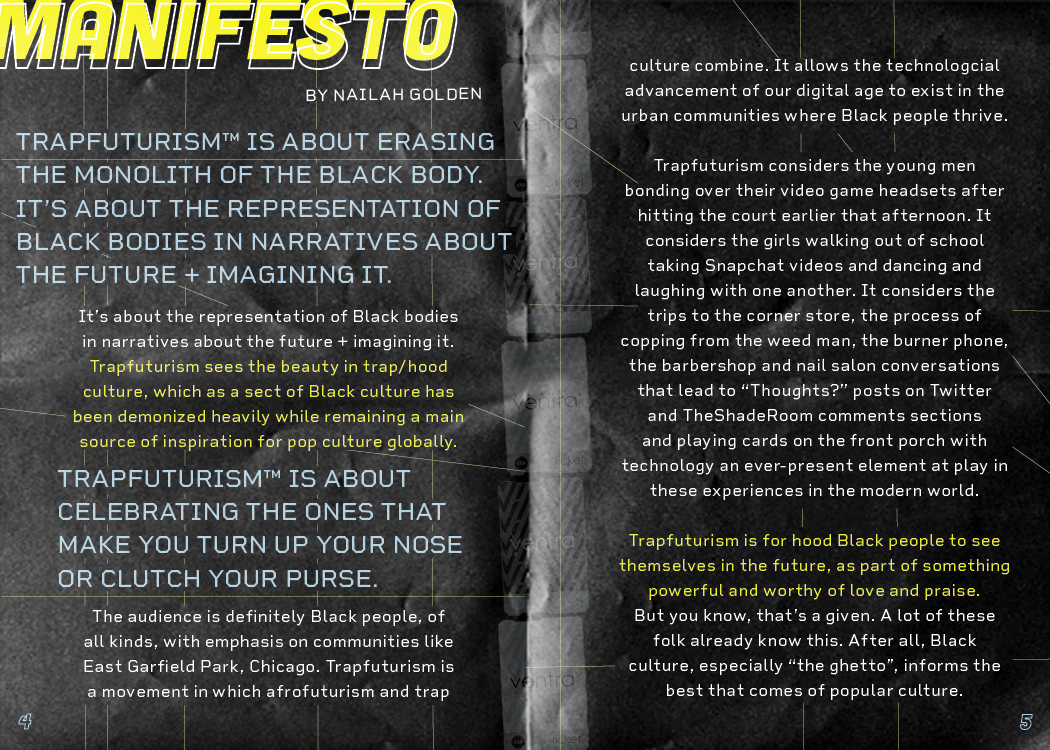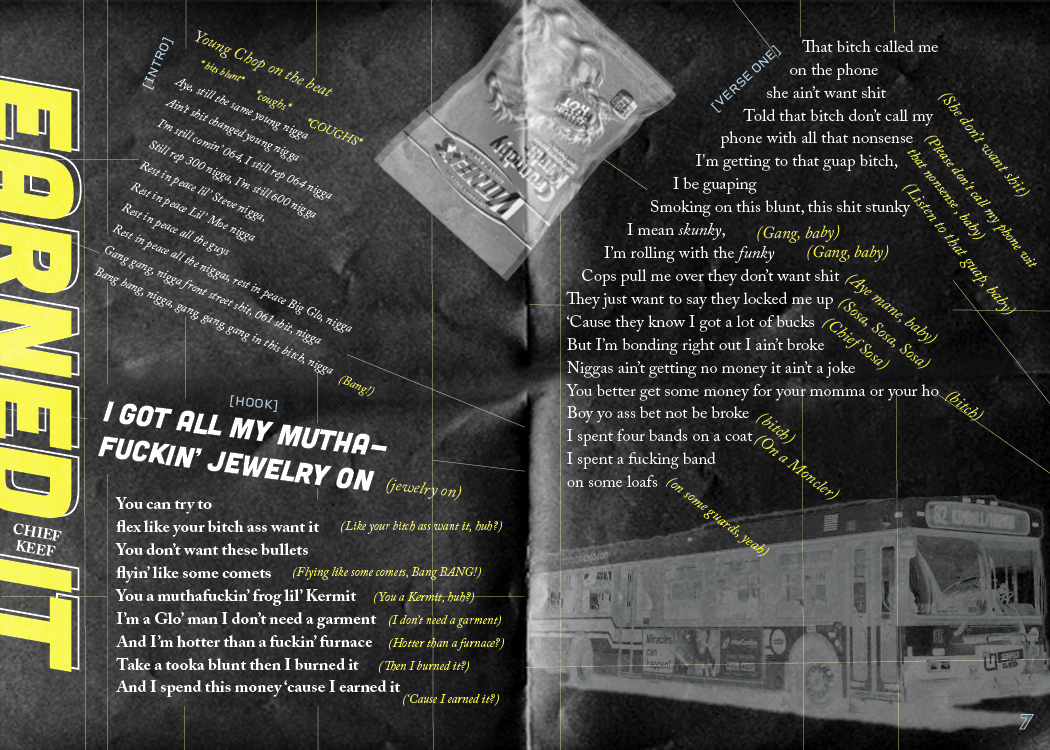 His violent youth has fueled his music and follows him to this day. The quiet rapper's notoriety is due to his fearless creativity that founded the aggressive, braggadocious
Drill
music, a subsect of the rap genre. His music, detailing of his life and exploits in the destructive culture he lived in, has made him the scapegoat for Chicago's violence as a whole. He is banned from performing in Chicago/the state of Illinois and Indiana,
even through hologram
.
While some look down on him for his past, Chief Keef has since gotten away from his life of pain and violence in chicago and taken the virtual world by storm.
The 24-year-old rapper now resides in Los Angeles, CA, where he continues his music career (albeit a different sound and feel from his chicago days) and runs a video gaming enterprise called "
Glo Navy Gaming
". A lover of video games and owner of multiple vintage gaming systems, Keef has even
created his own game for PlayStation 4
. He has thoughts of retiring from music once his gaming career hits a certain point.
I imagine the same possibilities for people like him. people in the hood. technology is at our fingertips, and once the hood gets the access and knowledge on how to further themselves and establish positive legacy eith it, there's no stopping us. That's what trapfuturism™ is.